«THE PLAN Architectural Workshop»
OOO «The PLAN Architectural Workshop»
OGRN 1057810241180
GS-2-781-02-26-0-7839313751-016525-1
Field of action:
1. Architectural design of buildings and constructions.
2. Master plan.
3. Design of public and private interiors, decoration.
4. Landscape design.
5. Follow-on.
The team:
ALEXANDRA MELENTYEVA
Chief architect

VICTOR BENKOVSKY
Architect

NATALIA MAYMUR
Accountant

BAZITOV KONSTANTIN
Architect

RYABINCHUK POLINA
Lawyer



Friends:





ARCHITECTURAL WORKSHOP "VITRUVIO AND SONS""





BLACKSMITH GORININ'S WORKSHOP





CREATIVE WORKSHOP "MARSELO TRIPARTITO"





SCULPTOR VLADIMIR "ILSAIO" VASILCHENKO





LIGHTING DESIGN COMPANY "PROCBET"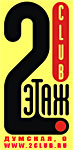 DANCE CLUB "VTOROI ETAGE"


© "THE PLAN Architectural Workshop" ltd , St. Petersburg, 2005.
Web-mastering: V. Nesterov, N. Ermakova